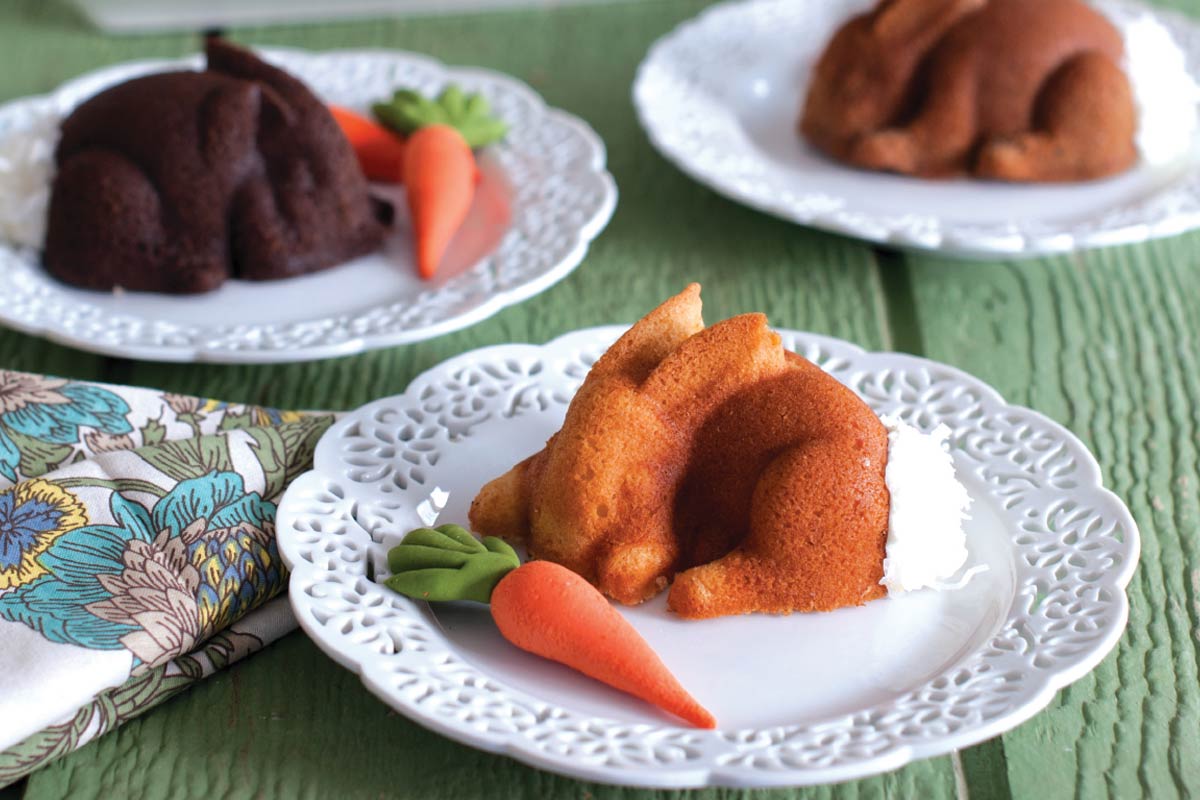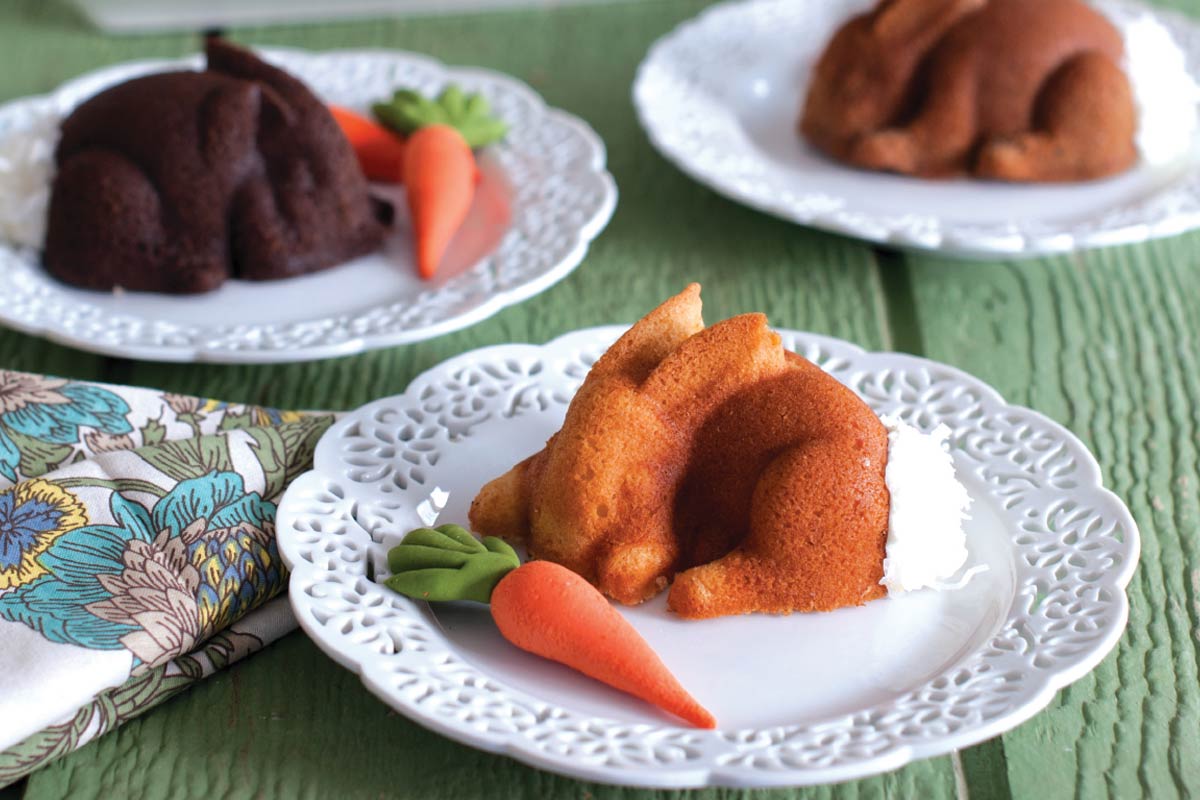 Bunny Cakelets
April 10, 2017
A quick and simple cake recipe designed for our Baby Bunny Cake Pan, too cute not to enjoy!
Prep: 10 mins
Cook: 25 mins
Yields: 6 servings (bunnies! 🐰)
Ingredients
1/2 cup butter, melted and slightly cooled
Bakeware
Directions
1Preheat oven to 175°C.
2Prepare your pan by using a pastry brush and melted butter, ensuring that you reach inside every crevice of the pan, then dust with flour. Alternately, use a baking spray that contains flour and brush excess with a pastry brush to evenly coat the pan.
3In a large bowl mix sugar and butter at low speed until well blended. Increase to medium speed and beat until light and fluffy.
4Add flour, milk, baking powder, vanilla, salt and eggs. (Making brown bunnies? Add the optional cocoa now.)
5Pour evenly into prepared pans and tap gently on counter to remove bubbles.
6Bake for 20-30 minutes or until a toothpick inserted in the cake's center comes out clean.
7Cool the cakes in the pan on rack for 10 minutes, then turn out onto a rack and cool completely.