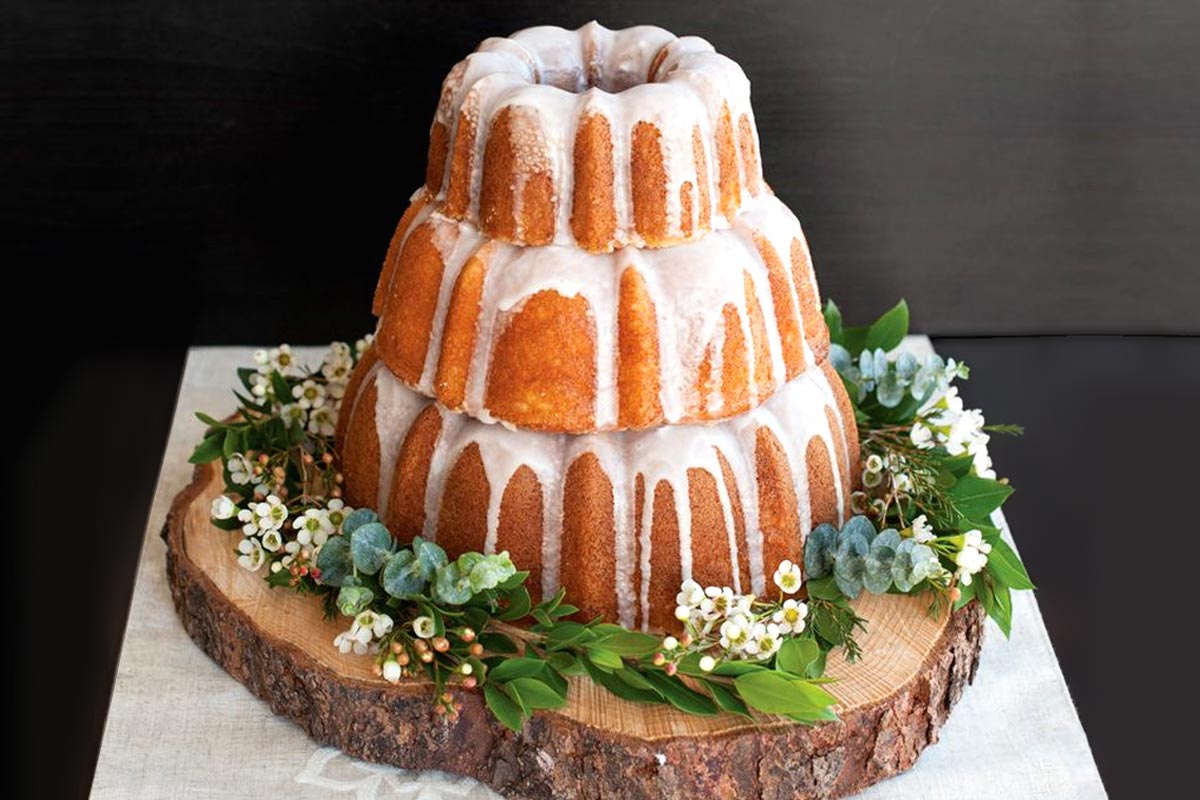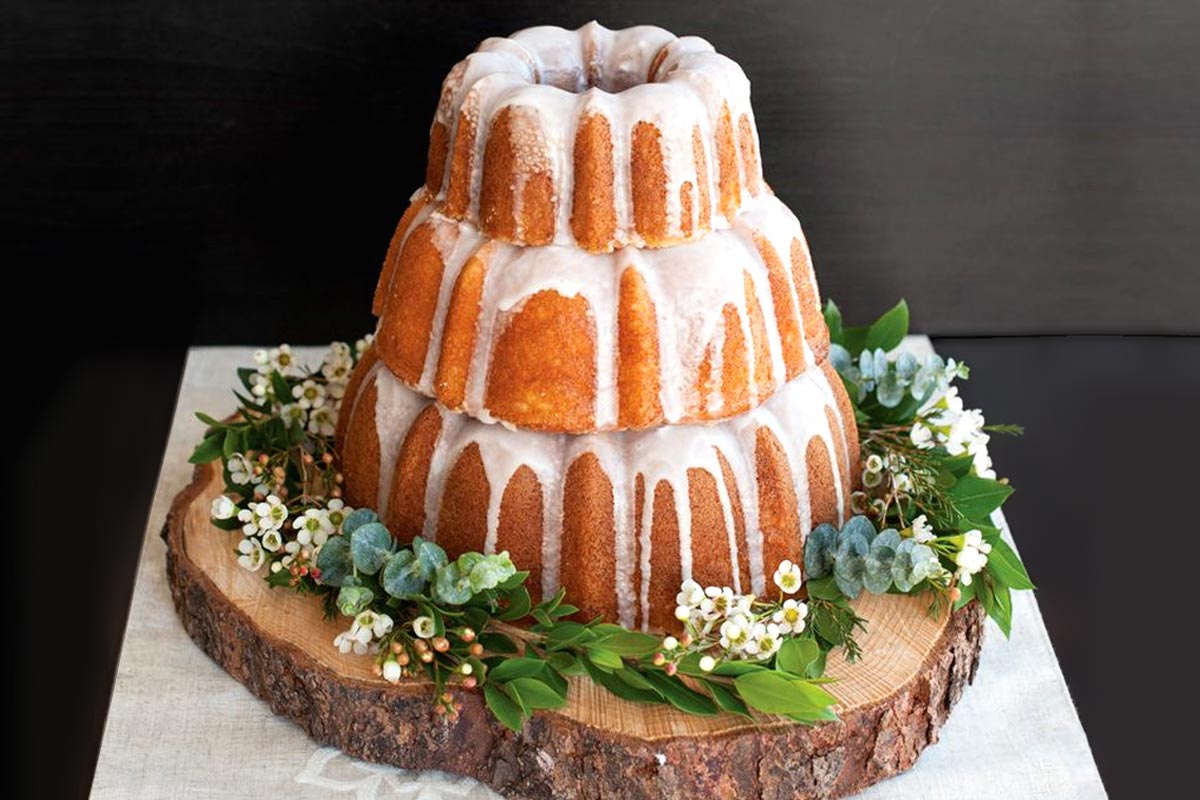 Three-Tiered Bundt Wedding Cake
August 8, 2017
Bundts are now on-trend for wedding cakes, and Nordic Ware's three formed aluminium Bundt pans stack perfectly to make this impressive three-tiered wedding cake.
Prep: 28 mins
Cook: 53 mins
Directions
1Preheat oven to 180°C.
2Prepare each pan by mixing together a small amount of melted butter and plain flour (cocoa if you're making a chocolate Bundt) and generously brush across pans, ensuring an even and thorough coverage.
3Mix half of Gourmet Bundt Mixes in one bowl and the rest in another. Use an electric mixer to beat in 1 cup of butter into each bowl until crumbly.
4In a separate bowl, lightly whisk the eggs and milk together. Slowly fold and evenly distribute the egg and milk mixture into both butter mixtures.
5Using an electric mixer, mix both mixtures on low speed for 30 seconds. Scraping down the sides of the bowl, mix on low speed for a further 30 seconds. Evenly distribute and fill all three pans.
6Bake each pan on a centre rack of the oven for 45-50 minutes (less for the 3-Cup Baby Bundt). Test for doneness with your Reusable Bundt Cake Thermometer (or a toothpick inserted in center of the cake comes out clean).
7Remove from oven and let cool for 10 minutes before inverting onto a cooling rack, then allow to cool completely.
Glaze
1Beat the icing sugar, butter and milk together until the consistency is clean and runny.
Assembly
1Once completely cooled, stack the Bundts in order of size and secure with four skewers, one in each corner.
2Drizzle the icing mixture over the Bundts – messy or clean, whichever you desire.
3Decorate – we recommend flowers.