Light and fluffy, the Angel Food Cake is "food of the angels". This is an easy recipe made easier with the Nordic Ware Angel Food Cake Pan.
[cooked-sharing]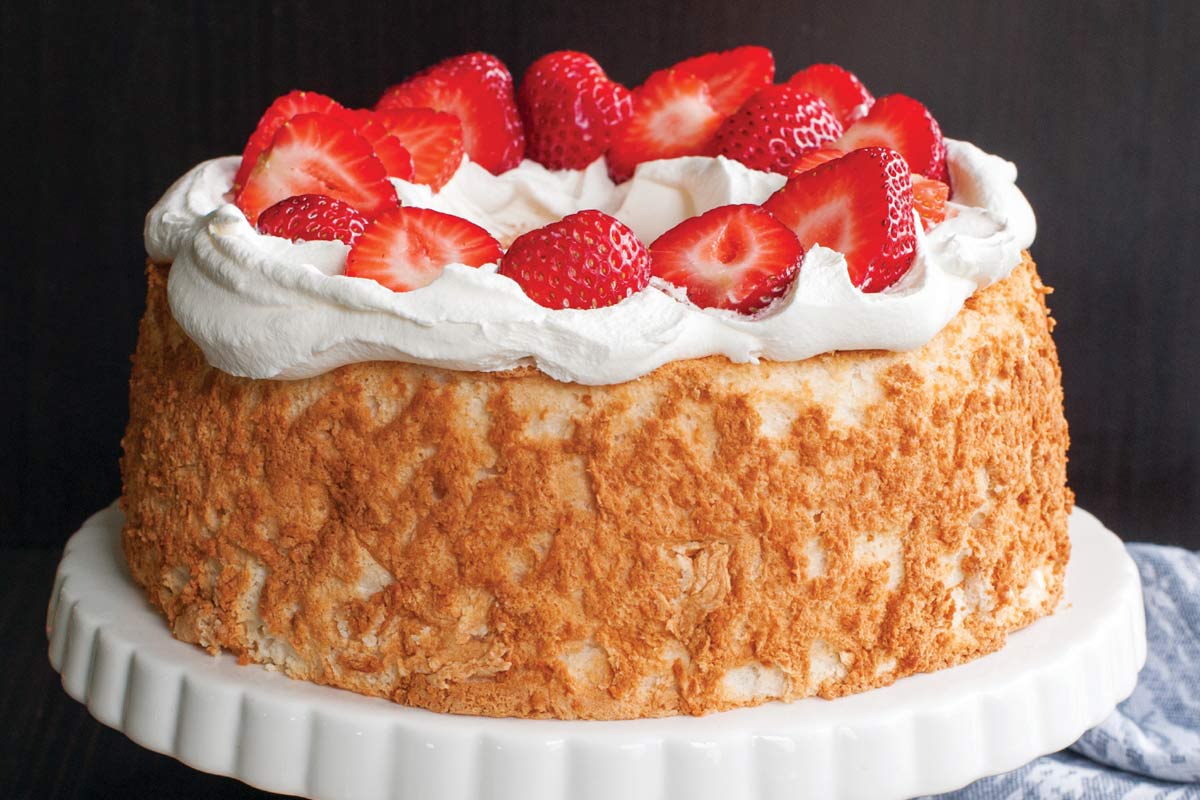 Prep Time40 mins
Cook Time45 mins
Total Time1 hr 25 mins
Directions
1
Measure egg whites to equal 1½ cups. Place in a mixing bowl then let stand at room temperature for 30 minutes.
2
Sift powdered sugar and flour together.
4
Add cream of tartar, extracts and salt to egg whites; beat on high speed. Gradually add sugar, beating until sugar is dissolved and stiff peaks form.
5
Fold in the flour mixture a quarter of a cup at a time. Spoon into pan and cut through batter with a knife to remove air pockets.
6
Bake 40-45 minutes or until cake springs back when lightly touched.
7
When removing from the oven, place a wire rack onto the pan and immediately turn upside-down. Allow to cool completely before removing the pan from over the cake.