Little chocolate delights as little Bundt brownies, thankfully so easy to share because it's so easy to eat them all.
[cooked-sharing]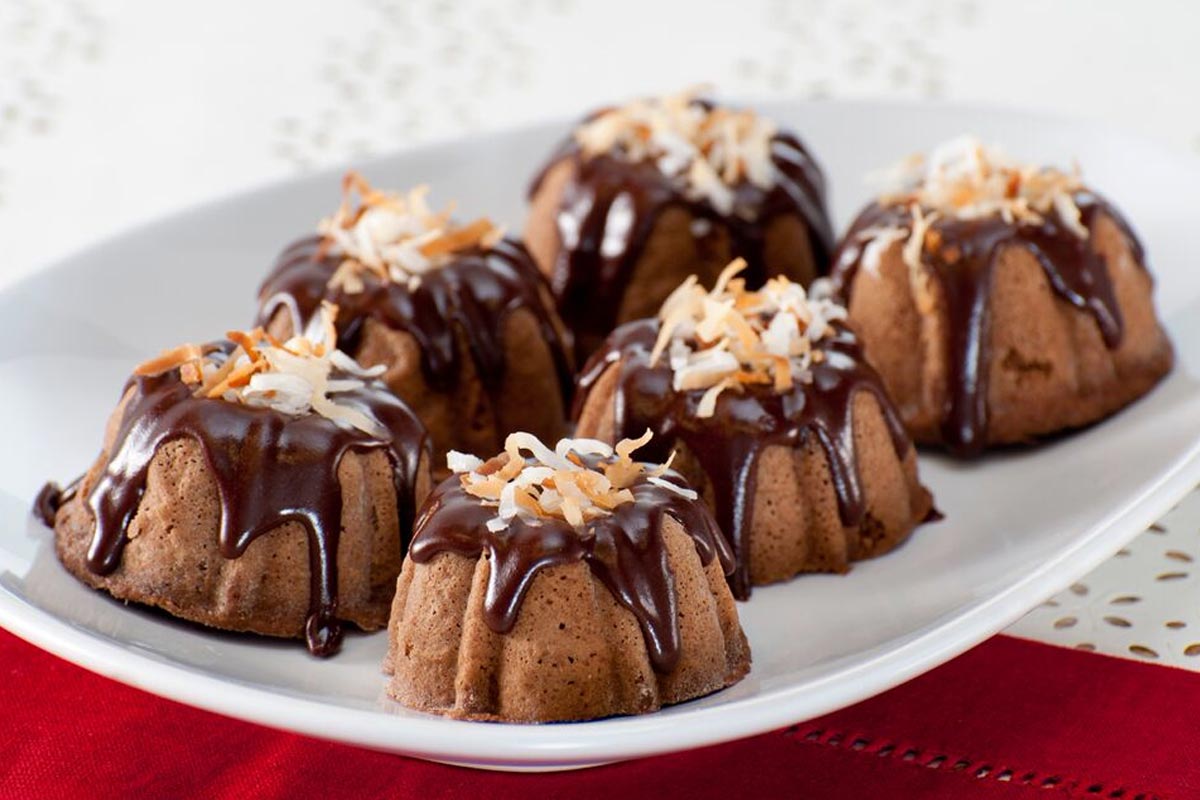 Prep Time30 mins
Cook Time20 mins
Total Time50 mins
60
g
unsweetened chocolate
Cream cheese
250
g
package cream cheese, softened
Optional chocolate ganache and toasted coconut for topping
Bakeware
Directions
1
Preheat oven to 175°C. Prepare your pan by using a pastry brush and melted butter, ensuring that you reach inside every crevice of the pan, then dust with flour. Alternately, use a baking spray that contains flour and brush excess with a pastry brush to evenly coat the pan.
2
In a medium saucepan, melt butter and chocolate over low heat.
3
Pour mixture into a medium bowl. Add sugar, egg and vanilla, and stir with a wooden spoon until combined. Stir in flour.
4
Fill each cavity a quarter full with batter. Set pan and remaining brownie batter aside.
5
With an electric mixer, beat cream cheese on medium speed until smooth. Gradually beat in sugar and vanilla. Add egg and beat just until blended.
6
Spoon 1 tablespoon of cream cheese mixture into each cavity.
8
Transfer to a wire rack and let cool in the pan for just 5 minutes before inverting onto a rack to cool completely.
9
Rinse pan and repeat process to use up all of the mixture.