These biscuits, with a fresh peppermint flavour, are an ideal baked after-dinner treat!
[cooked-sharing]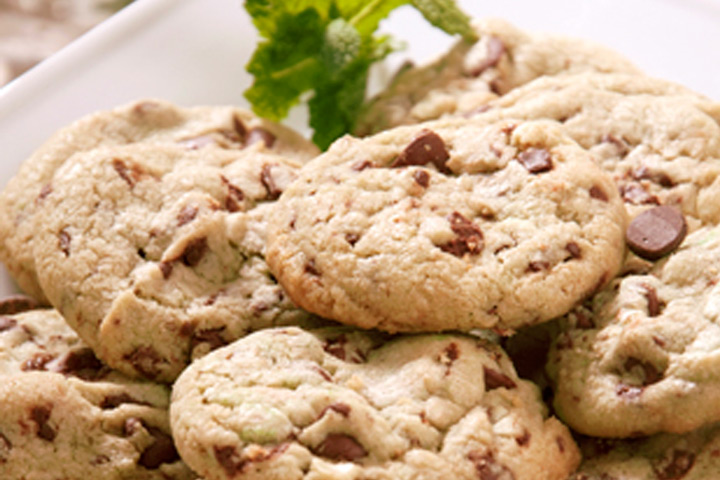 Prep Time10 mins
Cook Time15 mins
Total Time25 mins
1
cup
unsalted butter, softened
10
drops green food colouring (optional)
½
cup
sweet or dark chocolate chips
½
cup
milk chocolate chips
Bakeware
Directions
2
In a medium size bowl, mix together flour, baking soda, salt.
3
In another bowl, cream together sugar and butter. When mixture is creamy, add eggs, peppermint extract and food colouring. Mix until combined – do not over-mix.
4
Add in flour mixture, then add in chocolate chips.