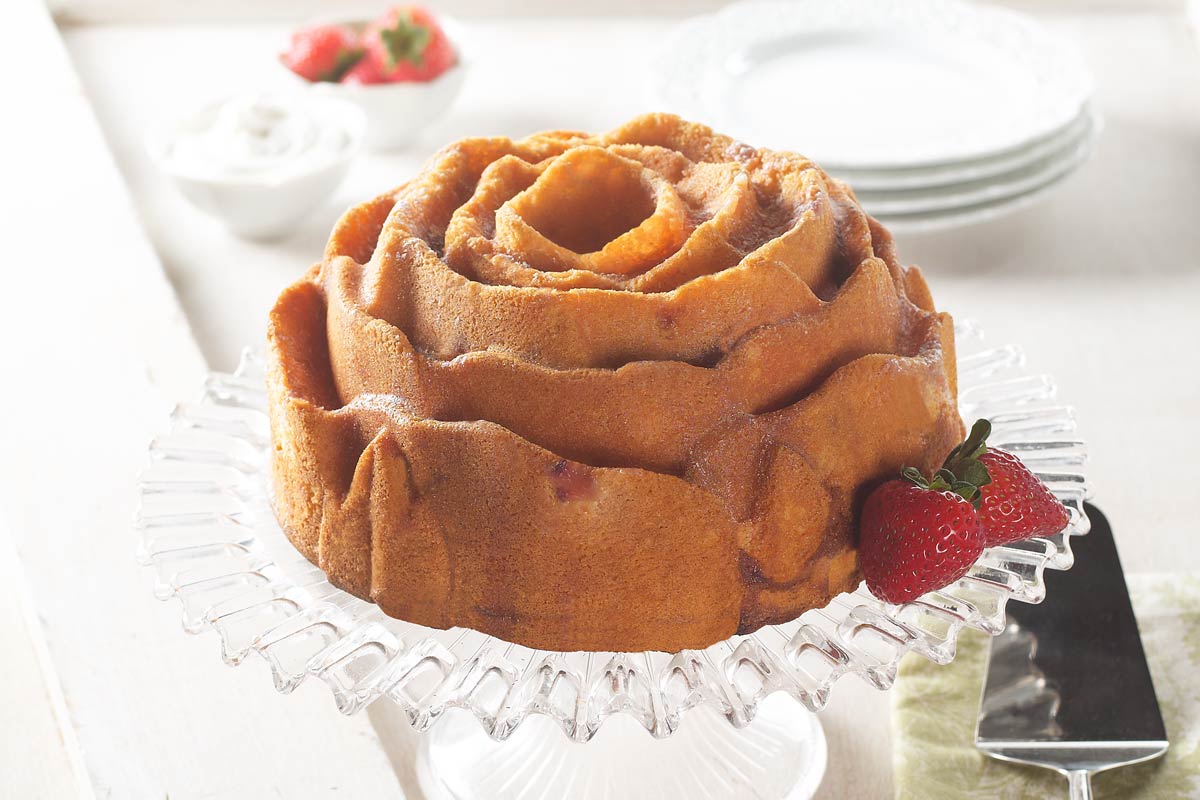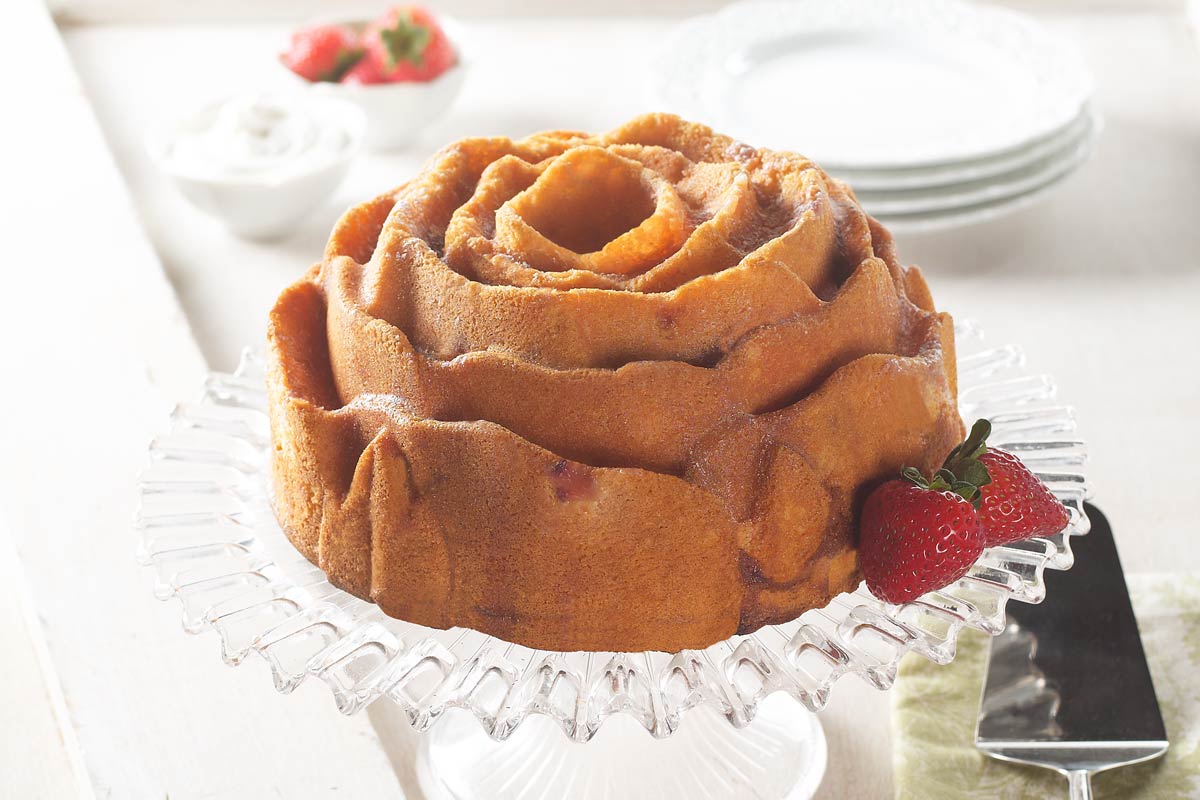 Strawberries and Cream Bundt Cake
May 5, 2017
A fresh Bundt cake with delightful strawberries and cream, served in a gorgeous rose shape.
Prep: 30 mins
Cook: 1 hr 5 mins
Yields: 8 servings
Ingredients
2/3 cup strawberries, fresh or frozen, finely chopped
200 g butter, room temperature
85 g strawberry cream tequila (optional)
1/3 cup vanilla sugar (icing sugar mixed with seeds of 1 vanilla bean)
unsprayed rose petals for garnish (optional)
red decorative sugar (optional)
Bakeware
Directions
1Preheat oven to 180°C.
2Prepare your pan by using a pastry brush and melted butter, ensuring that you reach inside every crevice of the pan, then dust with flour. Alternately, use a baking spray that contains flour and brush excess with a pastry brush to evenly coat the pan.
3Mix chopped strawberries, preserves, and white chocolate together; set aside.
4In a separate bowl, cream sugar, cream cheese and butter.
5Add eggs and egg white one at a time, beating well after each addition. Stir in the vanilla.
6In a separate bowl, whisk flours, baking powder and salt together, then add to the sugar mixture in thirds, alternating with buttermilk and ending with the flour mixture.
7Pour half the batter into prepared pan. Drop the strawberry mixture by spoonful onto the batter. Spread remaining batter over filling.
8Bake for 55-65 minutes or until your Reusable Bundt Cake Thermometer indicates it is cooked (or a toothpick inserted in center of the cake comes out clean).
9Transfer to a wire rack and let cool in the pan for just 10 minutes before inverting onto a rack to cool completely.
Garnishing
1If using tequila, drizzle over the cake while still warm, then let cool for 20 more minutes.
2Dust heavily with vanilla sugar and garnish with organic rose petals and red sugar.
3Serve with sweetened whipped cream or strawberry tequila whipped cream, if desired.