An old-time classic favourite, this thick and rich pound cake is perfect for afternoon tea all year round, especially when made in our Rose Bundt Pan.
[cooked-sharing]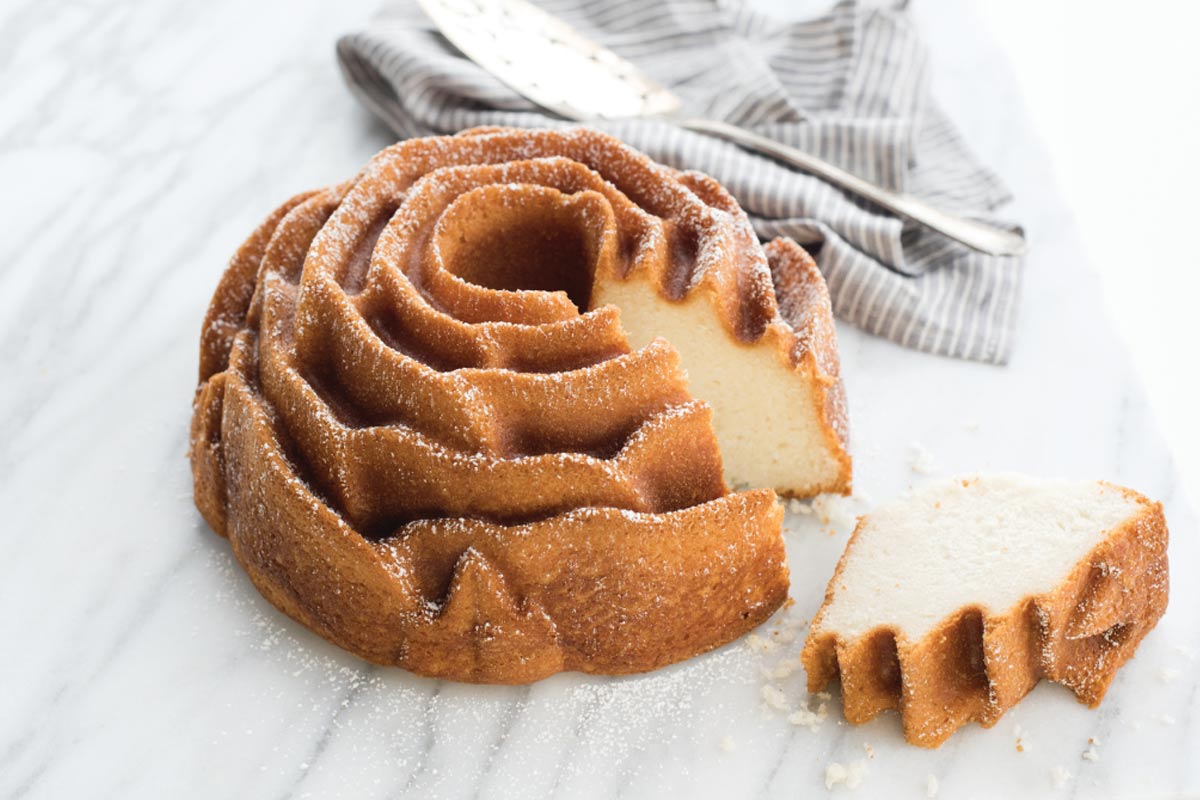 Prep Time20 mins
Cook Time1 hr 10 mins
Total Time1 hr 30 mins
Directions
1
Preheat oven to 160°C. Prepare your pan by using a pastry brush and melted butter, ensuring that you reach inside every crevice of the pan, then dust with flour. Alternately, use a baking spray that contains flour and brush excess with a pastry brush to evenly coat the pan.
2
In a large bowl, blend flour, 1 cup of the sugar (reserving ¾ cup), and baking soda. Blend butter into flour mixture, then add lemon juice and vanilla.
3
At low speed, beat in egg yolks, one at a time, until blended.
4
In a separate bowl, beat egg whites until frothy. Add salt, then gradually add remaining sugar and cream of tartar, beating well after each addition. Continue to beat until soft peaks form.
5
Gently fold beaten egg whites into cake batter. Pour batter into the prepared pan. Using a rubber spatula, gently cut through cake batter once or twice.
6
Bake for 70 minutes or until your Reusable Bundt Cake Thermometer indicates it is cooked (or a toothpick inserted in center of the cake comes out clean). Do not open oven during first hour of baking!
7
Turn oven off and let cake remain there for 15 minutes.
8
Transfer to a wire rack and let cool in the pan for 15 minutes before inverting onto a rack to cool completely.