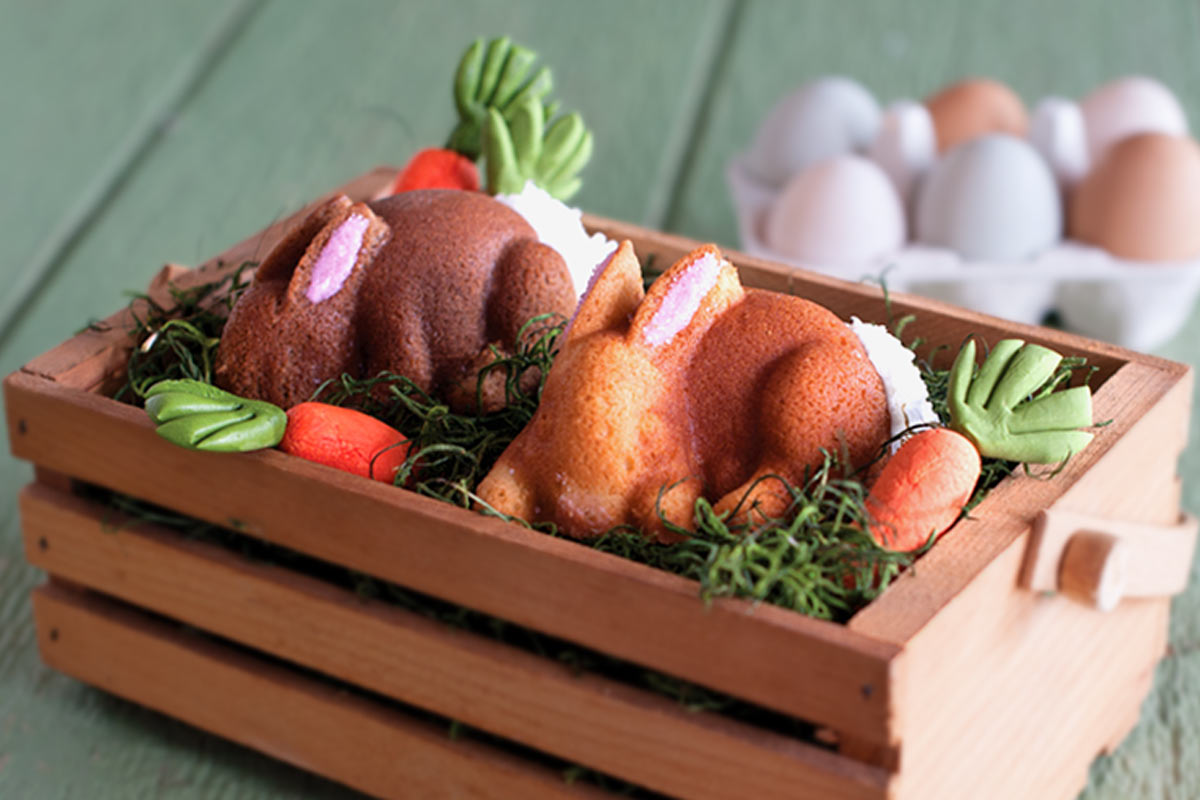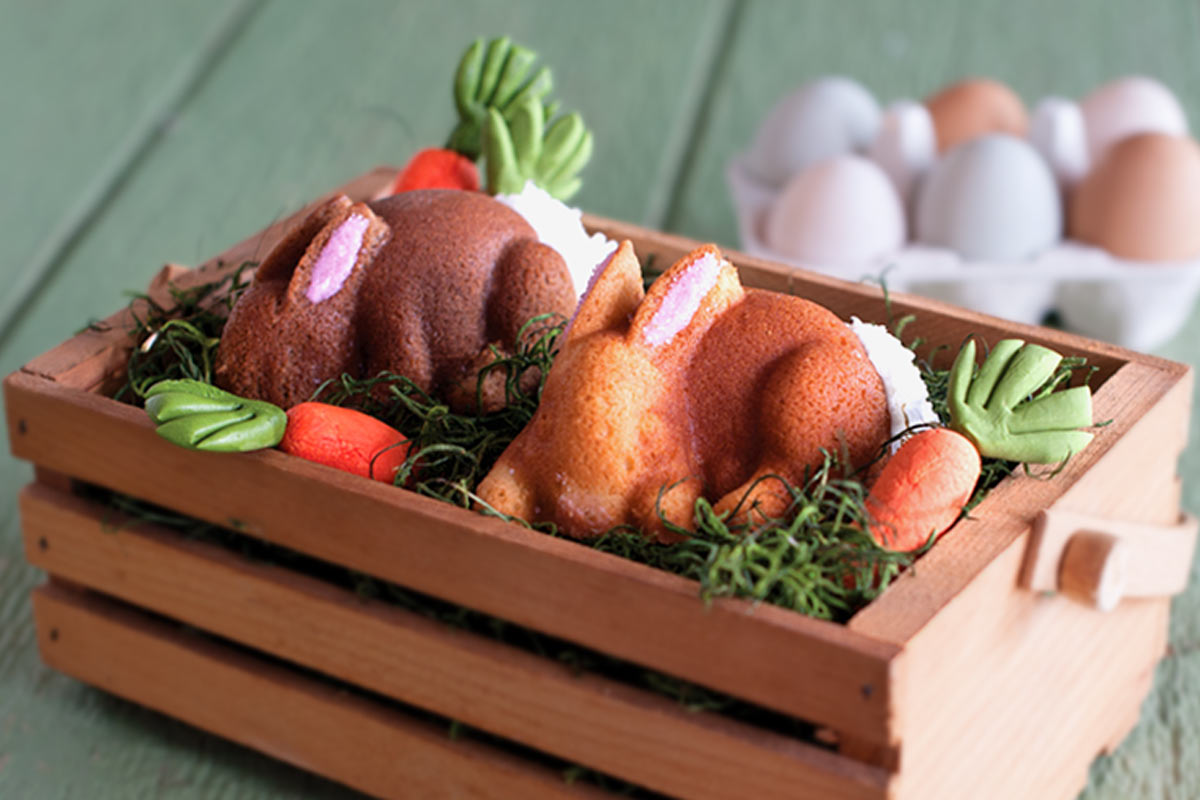 Baby Bunny Carrot Cakes
April 10, 2017
Bunnies, carrots, cake ... these elements come together so cutely in this delicious Nordic Ware carrot cake recipe.
Prep: 30 mins
Cook: 25 mins
Yields: 8-10 servings (bunnies! 🐰)
Ingredients
Cake
1 1/2 cups finely-shredded carrots
1/4 cup unsalted butter, softened
1/4 cup finely-chopped walnuts (optional)
Frosting
1/4 cup cream cheese, softened
Bakeware
Directions
1Preheat oven to 175°C.
2Prepare your pan by using a pastry brush and melted butter, ensuring that you reach inside every crevice of the pan, then dust with flour. Alternately, use a baking spray that contains flour and brush excess with a pastry brush to evenly coat the pan.
3Combine all dry ingredients in a bowl, and toss with shredded carrots to combine and coat.
4Combine oil, butter, sour cream, eggs and vanilla in bowl; beat until combined thoroughly, scraping down the sides of the bowl occasionally.
5Add wet mixture to flour mixture; stir by hand until combined. Stir in walnuts, if using.
6Pour evenly into prepared pans and tap gently on counter to remove bubbles.Bake 25-30 minutes or until toothpick inserted in center comes out clean.
7Bake 25-30 minutes or until a toothpick inserted into a center comes out clean.
8Cool cakes in the pan for 10 minutes, then turn out onto a rack and cool completely.
Frosting
1Combine cream cheese and butter, and microwave until very soft and melted (approximately 10-20 seconds).
2Stir to combine. Add in vanilla and powdered sugar, stirring until smooth and combined.
3Use milk to thin the glaze to a desired consistency for coating the cakes.
4Coat each cake. Serve immediately or refrigerate until serving.