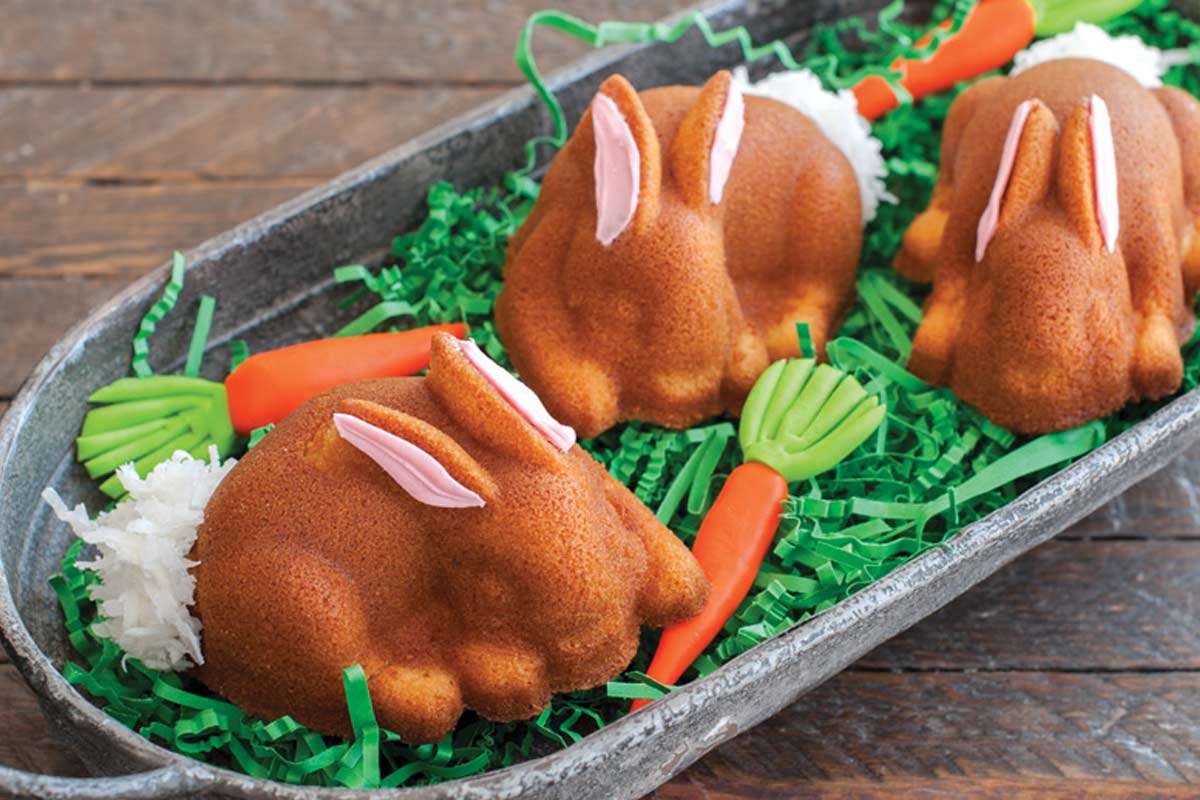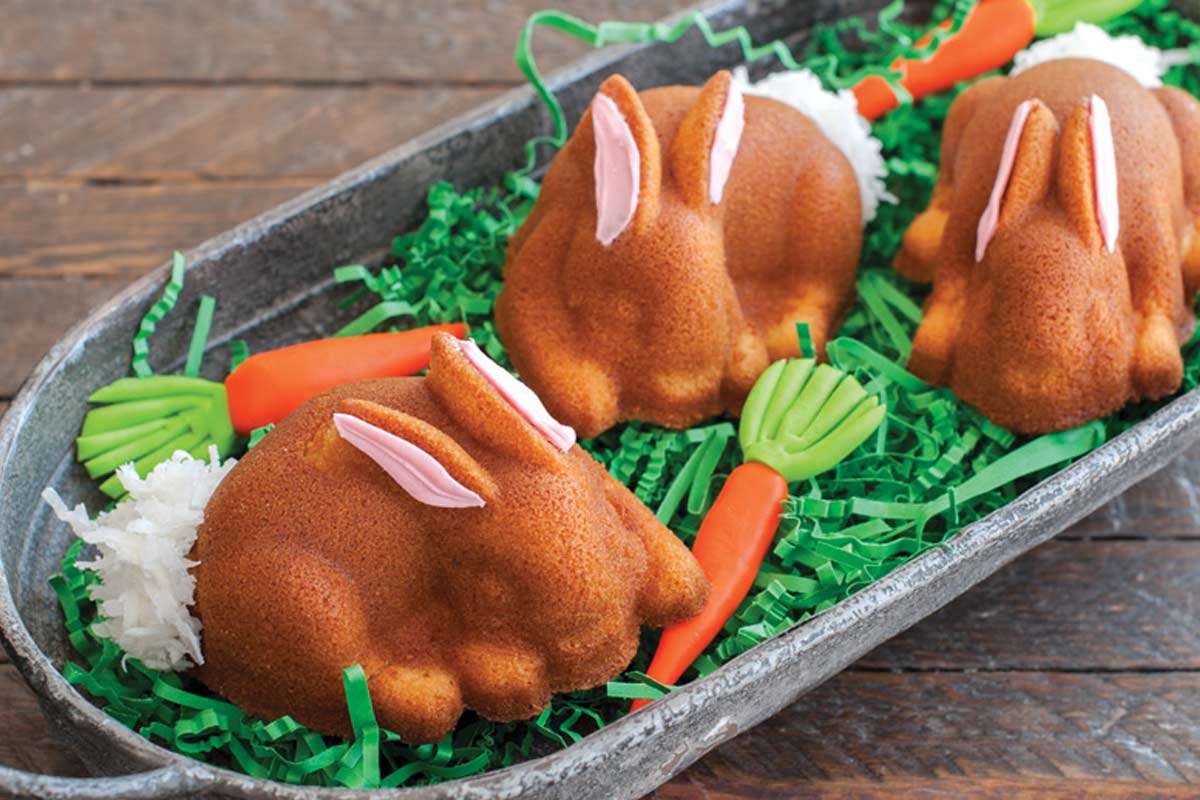 Honey Bunny Vanilla Bean Cakelets
April 10, 2017
If your honey is as cute as a bunny, this sweet recipe will be sure to impress!
Prep: 15 mins
Cook: 25 mins
Yields: 🐰🐰🐰 🐰🐰🐰
Directions
1Preheat oven to 175°C.
2Prepare your pan by using a pastry brush and melted butter, ensuring that you reach inside every crevice of the pan, then dust with flour. Alternately, use a baking spray that contains flour and brush excess with a pastry brush to evenly coat the pan.
3In medium bowl, whisk together flour, baking powder and salt. Set aside.
4In another bowl, combine milk, honey, lemon juice and vanilla bean seed. Set aside.
5In a stand mixer with paddle attachment, cream the butter and sugar together. Add one egg at a time and blend thoroughly after each.
6Add half of the flour mixture, then half of the milk mixture and blend completely.
7Add the other half of the flour and milk, scrape the sides of bowl, and beat until fully incorporated.
8Pour evenly into prepared pans and tap gently on counter to remove bubbles.
9Bake for 25-30 minutes or until a toothpick inserted in the cake's center comes out clean.
10Cool the cakes in the pan on rack for 10 minutes, then turn out onto a rack and cool completely.