These snack-size delights are so easy to make and you'll enjoy them sweet or savoury.
[cooked-sharing]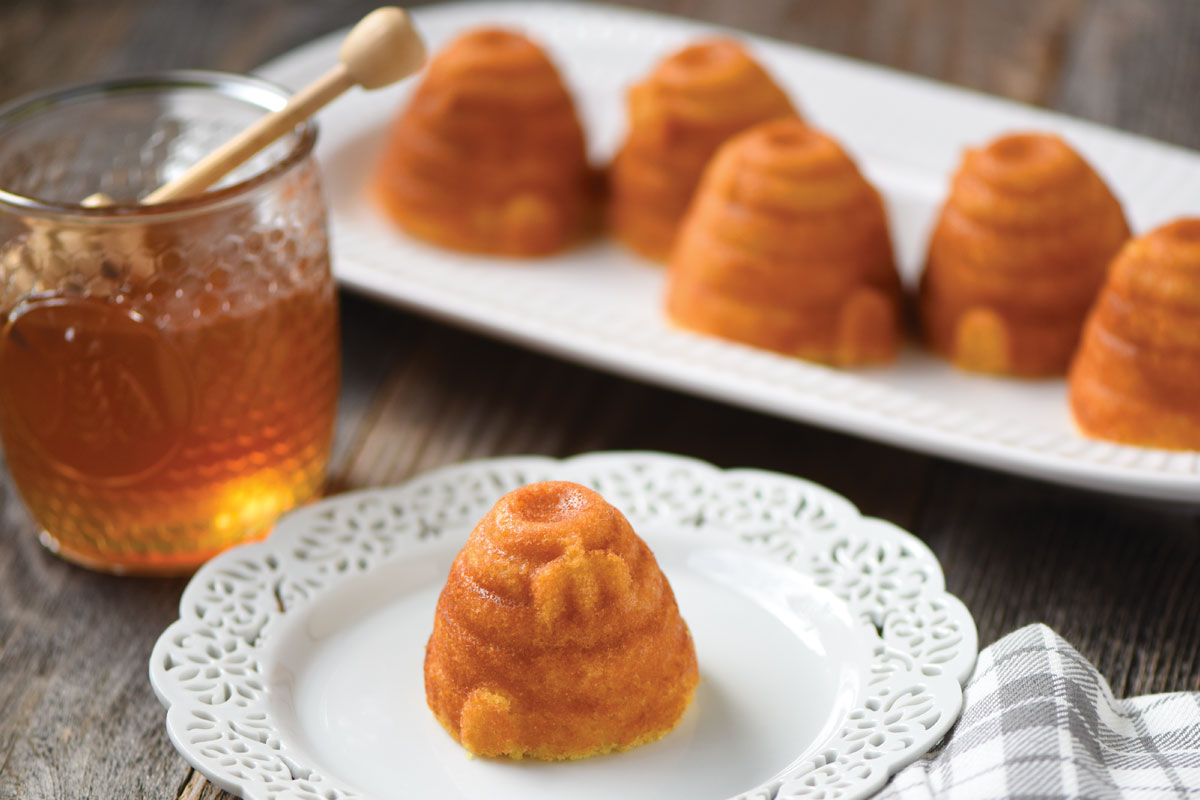 Prep Time15 mins
Cook Time18 mins
Total Time33 mins
Directions
1
Preheat oven to 190°C. Prepare your pan by using a pastry brush and melted butter, ensuring that you reach inside every crevice of the pan, then dust with flour. Alternately, use a baking spray that contains flour and brush excess with a pastry brush to evenly coat the pan.
2
In a medium bowl, mix ingredients together.
3
Pour batter equally into prepared pan, reserving half of the batter for the second batch.
4
Bake for 14-18 minutes or until your Reusable Bundt Cake Thermometer indicates it is cooked (or a toothpick inserted in center of the cake comes out clean).
5
Turn out the cakes and repeat baking with second batch.