A feel-good Bundt with soothing flavours of chai spices and smooth honey, especially nice with the thick chocolate cream glaze.
[cooked-sharing]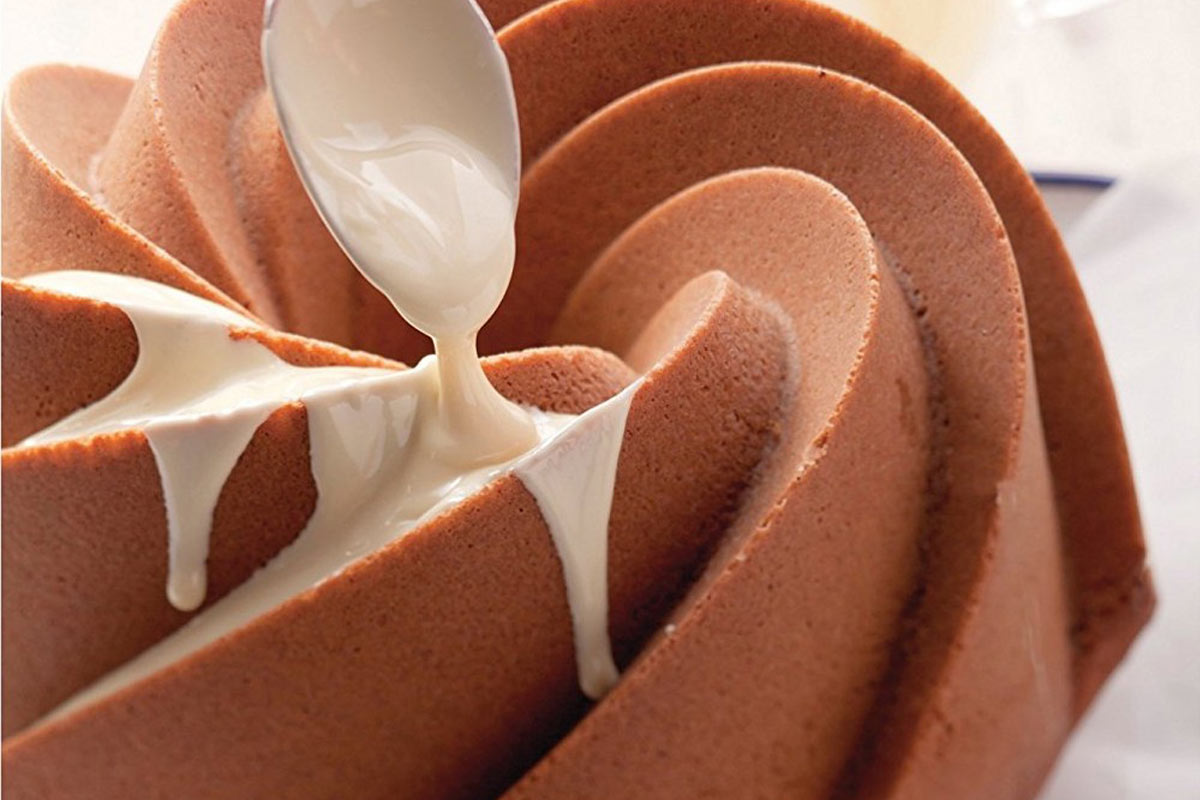 Prep Time30 mins
Cook Time45 mins
Total Time1 hr 15 mins
140
ml
canned evaporated milk
180
g
unsalted butter, softened
Glaze
170
g
white baking chocolate
Spiced whipped cream
30
g
confectioners' sugar
pinches of ground cinnamon, cardamom, cloves and ginger
Bakeware
Directions
1
Preheat oven to 170°C. Prepare your pan by using a pastry brush and melted butter, ensuring that you reach inside every crevice of the pan, then dust with flour.
2
In a glass measuring cup, soak the tea bags in hot water for 3 minutes. Remove tea bags and add evaporated milk. Set aside.
3
In a medium bowl, combine flour, baking powder, baking soda, salt and spices. In large mixer bowl, cream the butter and sugar until light and fluffy.
4
Add eggs, one at a time, alternately with the honey, mixing well and scraping bowl often. Add the tea mixture alternately with the flour mixture, mixing well and scraping bowl often.
5
Pour the batter into the prepared Bundt pan and bake for 40-45 minutes or until your Reusable Bundt Cake Thermometer indicates it is cooked (or a toothpick inserted in center of the cake comes out clean).
6
Let cool for 10 minutes in the pan on a wire rack then invert onto the wire rack to cool completely.
Glaze
7
In small saucepan, heat the cream to a simmer. Remove from heat and add chocolate. Let sit 2 minutes then whisk until smooth.
8
Let cool until thickened then drizzle over the cake. Sprinkle with sugar.
Spiced whipped cream
9
In medium bowl, whip the cream, confectioner's sugar and spices until soft peaks form.