This moist and flavourful pumpkin loaf recipe is everything you will want this Autumn! Made in our Harvest Bounty Loaf Pan with a cream cheese swirl filling.
[cooked-sharing]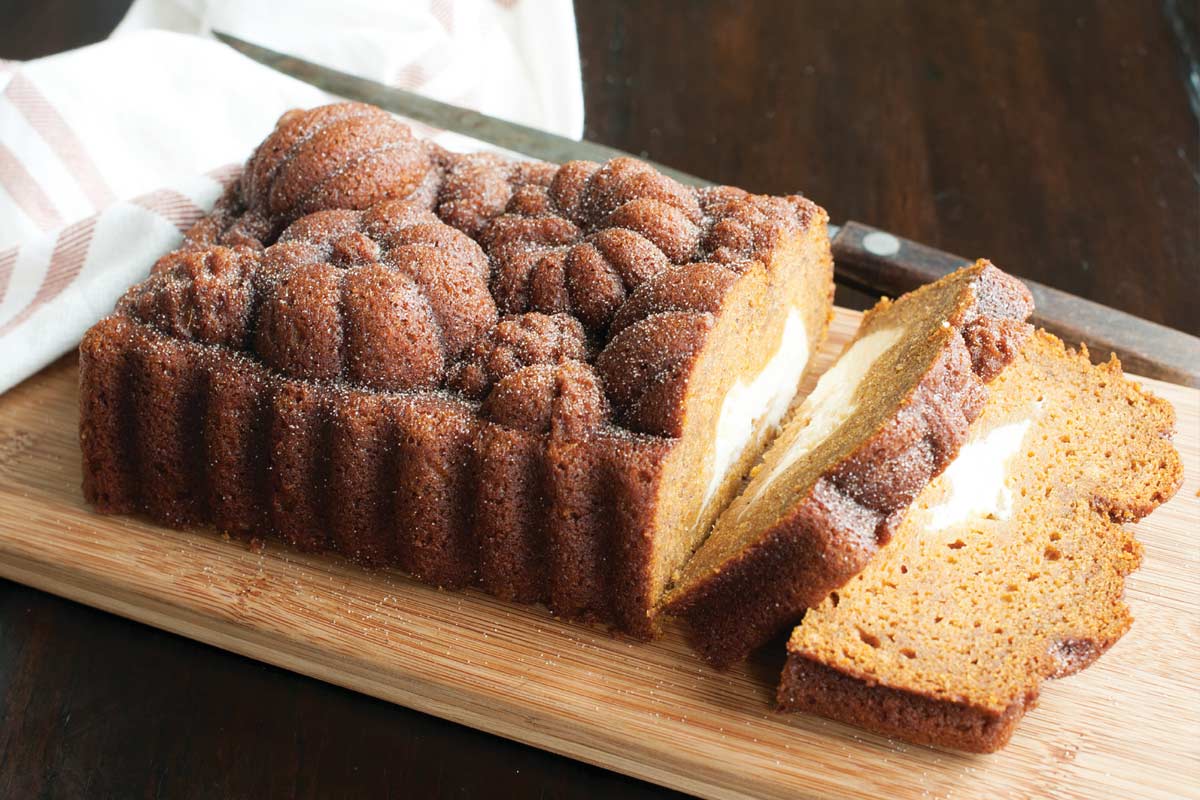 Prep Time10 mins
Cook Time50 mins
Total Time1 hr
1
cup
canned pumpkin (or fresh pumpkin cooked and puréed)
Filling
Bakeware
Botanical Pumpkin Loaf Pan
Directions
1
Preheat oven to 175°C. Prepare your pan by using a pastry brush and melted butter, ensuring that you reach inside every crevice of the pan, then dust with flour. Alternately, use a baking spray that contains flour and brush excess with a pastry brush to evenly coat the pan.
2
Combine flour, baking soda, spices and salt and set aside.
3
Thoroughly mix sugar, pumpkin, eggs, vanilla, butter and milk in a mixing bowl. Slowly add dry ingredients and combine.
4
In another small bowl, combine the filling ingredients.
5
Pour half of the cake batter in the pan. With a spoon, make an indentation in the center of the batter.
6
Pour the cream cheese filling in the center of the indentation. Then pour in the remaining pumpkin batter.
7
Tap the filled pan gently on the counter to release air bubbles.
8
Bake for 50-60 minutes or until your Reusable Bundt Cake Thermometer indicates it is cooked (or a toothpick inserted in center of the cake comes out clean).
9
Transfer to a wire rack and let cool in the pan for just 10 minutes before inverting onto a rack to cool completely.