Simple yet full of flavour, these mini pound cakes are sure to delight! Perfect mini dessert to share with the family, made in our Mini Bundt Cupcake Pan.
[cooked-sharing]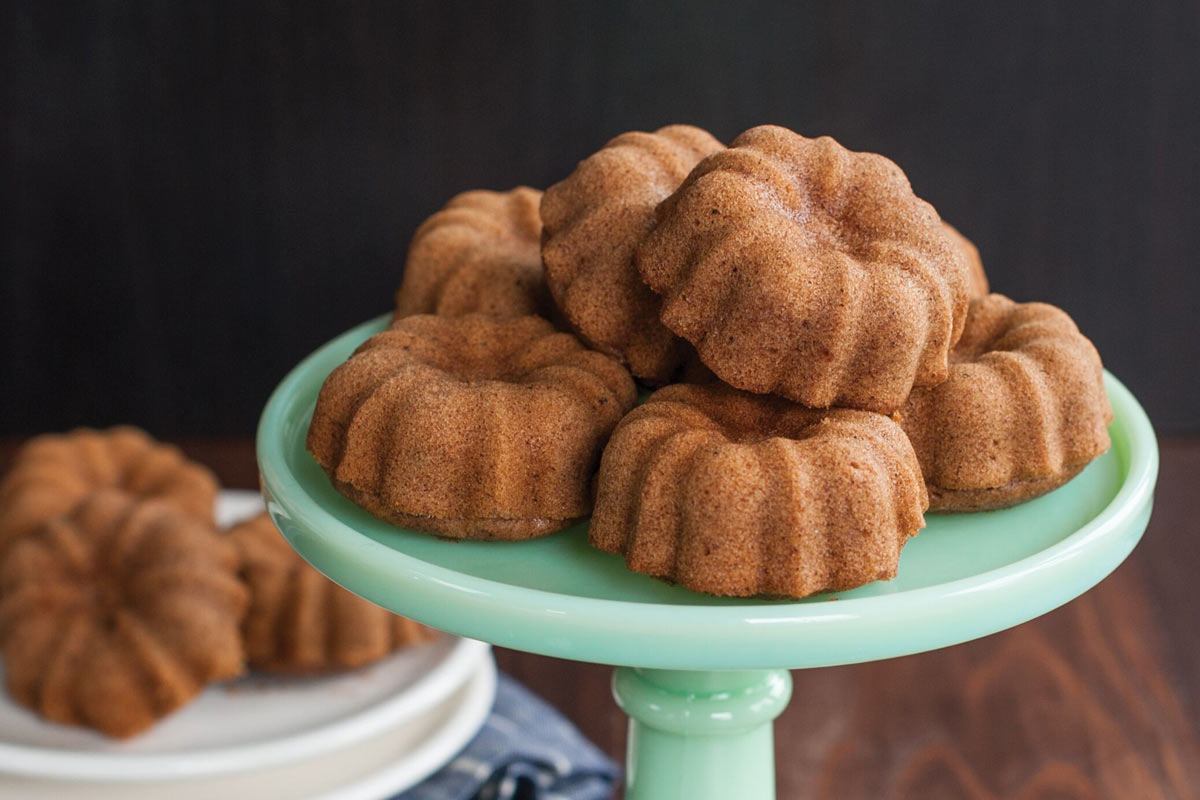 Prep Time7 mins
Cook Time15 mins
Total Time22 mins
Directions
1
Preheat oven to 180°C. Prepare your pan by using a pastry brush and melted butter, ensuring that you reach inside every crevice of the pan, then dust with flour. Alternately, use a baking spray that contains flour and brush excess with a pastry brush to evenly coat the pan.
2
In small bowl, mix together flour, baking soda, cinnamon and salt and set aside.
3
In another bowl, blend brown sugar, butter and eggs. Add vanilla, yogurt, and flour mixture. Blend until smooth.
4
Pour into prepared Mini Bundt Cupcake Pan, filling each cavity ¾ full and tap gently on counter to release air bubbles.
5
Bake for 15-25 minutes or until your Reusable Bundt Cake Thermometer indicates it is cooked (or a toothpick inserted in center of the cake comes out clean).
6
Transfer to a wire rack and let cool in the pan for just 10 minutes before inverting onto a rack to cool completely.