These adorable little bugs will add real character to your garden parties, or give the kids a thrill – plus so fun to decorate!
[cooked-sharing]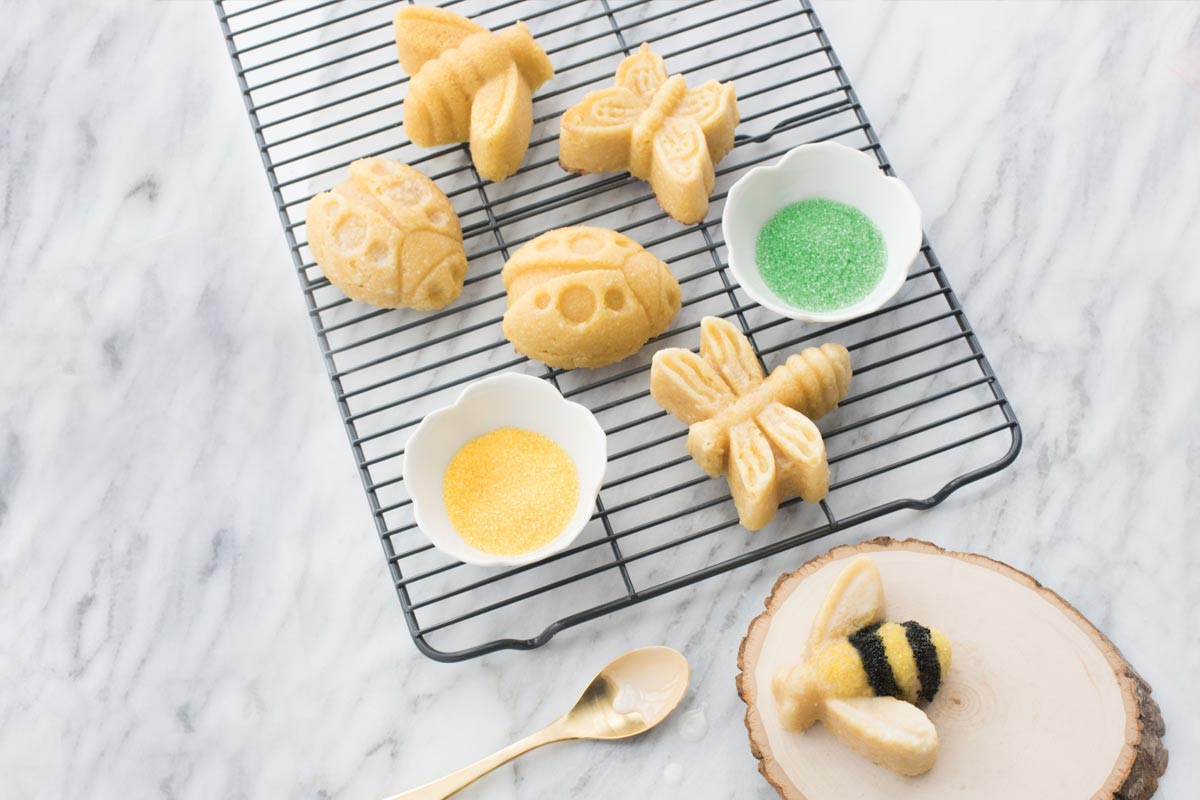 Prep Time40 mins
Cook Time24 mins
Total Time1 hr 4 mins
Buttercream frosting
½
cup
vegetable shortening
Assorted sprinkles for decorating
Bakeware
Directions
1
Preheat oven to 175°C. Prepare your pan by using a pastry brush and melted butter, ensuring that you reach inside every crevice of the pan, then dust with flour. Alternately, use a baking spray that contains flour and brush excess with a pastry brush to evenly coat the pan.
2
In large bowl, combine flour, sugar, baking powder, baking soda, and salt; set aside.
3
In medium bowl, combine melted butter, sour cream, eggs, and vanilla; mix until well blended.
4
Add sour cream mixture to flour mixture and blend on low speed, scraping bowl often. Beat on medium speed 1 minute. Stir in 2 tablespoons rainbow sprinkles.
5
Carefully spoon batter into pan, dividing evenly among cups. Spread batter out to top edges of each cup, so batter is lower in the center.
6
Bake for 18-24 minutes or until your Reusable Bundt Cake Thermometer indicates it is cooked (or a toothpick inserted in center of the cake comes out clean).
7
Transfer to a wire rack and let cool in the pan for just 10 minutes before inverting onto a rack to cool completely.
Frosting
8
In large bowl, combine vegetable shortening, butter and vanilla. Gradually add powdered sugar, 1 cup at a time, scraping bowl often.
9
Add milk, beating on medium speed, until light and fluffy, then add the colouring as desired.
10
Decorate with assorted sprinkles.